…or everything you thought you wanted to know about July flies but were afraid to ask.
Heard my first July fly…I know, some of you have been dealing with the Brood X Cicada for a while now but this is significant. Yours are dying down, mine are just beginning to sing. I heard my July fly on July the First. Significant, right? I lead a simple life. It is significant to me!
His song singing might be a little early by the calendar, but I don't think July flies worry much about the calendar. Probably something about his circadian rhythm. Maybe daylight savings time screwed his up his rhythms as it did mine.
I'm pretty sure this was an annual cicada and after nearly a year underground as a nymph he was probably happy to see daylight. The little big-eyed monster was singing to beat the band. I hope little Suzy Q was listening. It was neat to hear an individual cicada's distinctive voice. One voice seems to get lost when a million are singing. Individually it sounded more like the rapid clicks made by one of the old "cricket" clickers from my childhood. Very rapid I might add.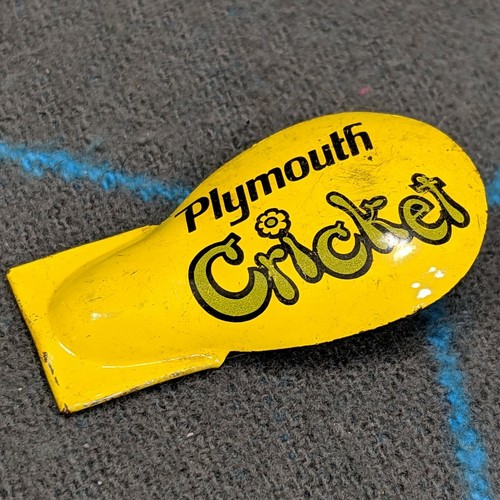 I know this cicada was a male because female July flies don't sing. They don't have the ability because they don't have something called tymbals, membranes on the cicada's exoskeleton used to produce sounds. All the females can do is flick their wings to make a faint clicking sound…or maybe they are just playing hard to get.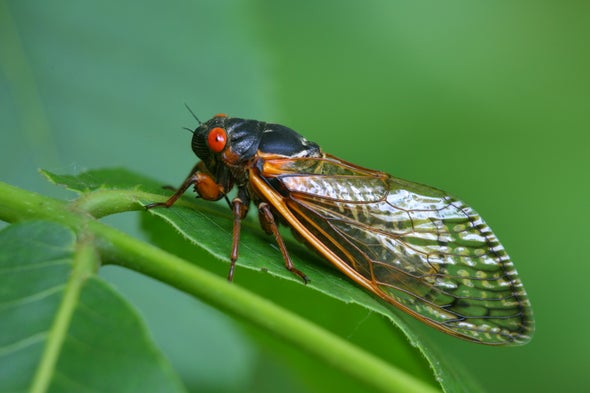 Male July flies on the other hand have several tunes they sing. For instance, they have the cicada equivalent of "Hey Baby! You lookin' good. What's your sign? Come on give me a little wing." If the female flicks her wings, she is answering, "Hey big boy, how 'bout you come over and see me some time." If he accepts the invitation, and he will, it is time for faire l'amour.
The males have a defensive song; it is the one you hear when you pick one up. Sounds like a bee as in, "I'm trying to fool you into thinking I'm a hornet. Put me down this instance!"
Then there are the male's most favorite song, the "Ooh Baby, Baby. That was great, how was it for you? Cigarette? Wanna make me a sandwich?" song.
I have been using July fly and cicada interchangeably because I grew up calling the cicada a July fly. Something about my Southern upbringing I do reckon. When I Googled July flies to make sure, I did not get a definitive answer. Some places call the cicada locusts, others Jar flies, or Dog Day flies, still others call them Harvest flies. I'm pretty sure they aren't locusts because we have locusts too and they look nothing like my childhood cicadas/July flies. As a child, I played with enough cicada shells to know the difference.
I grew up in the Fifties and Sixties BAC. BAC as in, Before Air Conditioning. Oh, it had been invented, it just hadn't found its way to my abode on Route 2, Highway 521, Fort Mill, SC. Cicadas, on the other hand, had found their way there and in quantity. Over the sound of my sweat glands trying to drown me and a window fan, I remember the cycling sound of gazillions of male cicadas singing to their one true love. They usually reached their peak in mid to late July and early August. I tend to relate them to the hottest days of summer. The days of ripening corn, tomatoes, and armpits. The Summer days of a gracious plenty of humidity and mosquitoes.
When my bride and I first moved into our "little piece of heaven", air conditioning hadn't found its way to our ancient farmhouse in the foothills of the Blue Ridge, either. My five-year-old daughter came down from her bedroom rubbing the sleep from her eyes and made a whimpering sound as she asked, "Can you turn them off?"
"Turn what off, Sweet Pea?"
"Those thing-ees, outside my window. They're so loud."
It probably wasn't the last time I failed her. July fly choirs are loud reaching ninety decibels which is the same decibel level as a lawnmower. "Sorry baby. I can't turn them off. Try to think of it as a lullaby."
When their singing crescendos in late July, their song seems to cycle into a clackety-clickety, clackety-clickety, clackety-clickety resonance. The cycling reminds me of dark mornings when I stood outside of a cotton mill weave room waiting for the light to flash foretelling eight hours of what I thought of as hell on earth. The seven hundred and fifty Draper looms cycled the same way from a distance. When the weave room door opened, the cycling was replaced by a den of sound with no boundaries. I doubt many of you know the sound I'm talking about since weave rooms are far and in between these days.
The July flies only live for a few weeks so I will not begrudge them their singing. The males will sing, the females will click their wings and lay their eggs in twigs and leaves. In a few weeks, the eggs will hatch, the nymphs will fall to the ground and burrow in for another one, thirteen, or seventeen years. The "cicadian" cycle will begin again.
Side trip: "You say circadian, I say cicadian. Let's call the whole thing off." It turns out I have been missaying "cicadian rhythm" for years…since I first mis-learned the word. I understand I'm not the only person confused. While cicadas have circadian rhythms they do not have cicadian rhythms. The term "circadian" stems from the Latin "circa" (which means "around") and "diem" (which means "day"). It has nothing to do with cicadas despite their own rhythms and my own faulty hearing.
A second side trip: "Cricket clickers" were used by paratroopers in World War Two to identify each other after a night jump such as the night before Operation Overlord, the D-Day landing. A single click was to be followed by a double click. If it wasn't, someone might end up dead. That was the plan at least.
***
Cicada painting by Louise Holland
Books by Don Miller may be published at https://www.amazon.com/Don-Miller/e/B018IT38GM?fbclid=IwAR1Smn0AExgDblqvTnANFmKq44x7fzmXw07t9WNlbgdBSpzqv4-X7Pt1EfE