We are a week away from our annual celebration of St. Hallows Eve, originally a Christian three-day observance of All Hallowtide, the time in the liturgical year dedicated to remembering the dead, including saints (hallows), martyrs, and all the faithful departed.  It has turned into something else but that too is okay.  I don't have a problem with little ghouls and goblins running about begging for treats…the tricks I worry about.
As with many subjects I choose to write about, the pathway I followed was a crooked one leading from sharing cute posts about "scary" things that have become a staple for Halloween to books and movies about horror.  Not "real" horror.  With what I read in the news, on social media and see on my local TV news stations, there is too much "real" horror.
I fell in love with the horror genre sitting in a lit class in high school.  We were assigned Edgar Allan Poe's "Tell-Tale Heart".  I was hooked.  Later I would pound out a C+ book report on an old Royal typewriter after reading Sir Arthur Conan Doyle's Hound of the Baskervilles, a yarn that combined the supernatural allure of a hound from hell, murder, and Sherlock Holmes.  The book report was just average, but I was still hooked.
Poe and Doyle were followed by Stoker's Dracula and its underlying sexual innuendos.  Vampires living off the blood of virgins… I read it in the "free love" Sixties, a vampire might have starved…well, not where I grew up.
Mary Shelley's Frankenstein: or, The Modern Prometheus, a book written in a competition suggested by her lover and future husband Percy and poet Lord Byron, was not well received at first, especially when the twenty-year-old authoress was identified, and religious debates ensued.  I found it enthralling and didn't understand the religious implications at the time.
I honestly don't remember if I watched the movies based upon these books on late night "horrorfests" or read the books first.  Bela Lugosi and Boris Karloff scared me on late-night reruns.  I don't guess it mattered to the chicken which came first or why it crossed the road so I'm not going to concern myself with the order of my interests, just that I have them.
I have watched all the horror movies in the world plus one and just as many books on that subject.  Why does someone enjoy getting the bejesus scared out of himself?  I don't know.  Adrenaline rush?  The release of extreme emotion without the specter of reality hanging over his head?  Maybe.  I know it is an experience best shared with someone.
Years, and years ago I became enthralled reading Stephen King's Salem's Lot, a rousing vampire yarn that gives too much information on how the bloodsuckers operate.  They can't come into your home unless you invite them, but they can hypnotize you into asking.  Not fair.  After reading a scene in which a character is levitating outside his older brother's second-story window, tapping to get his attention, I heard "tap, tap, tap" on my second-story window.  I was in bed alone and not about to go look.  It was a limb from a tree planted too close to the building…maybe.
Later, when I coached high school football, I found it hard to sleep after Friday night games and would while away the sleepless hours watching an all-night horror marathon on the Turner mega station, TBS.
Some of those movies were awful, others comedic but one with the humorous name, Children Shouldn't Play with Dead Things, scared me out of my wits on a night when I was alone, with no one to hold on to, my screams heard by no one, no one to call.  No, Ghostbusters hadn't been released yet, not that I would have known their phone number.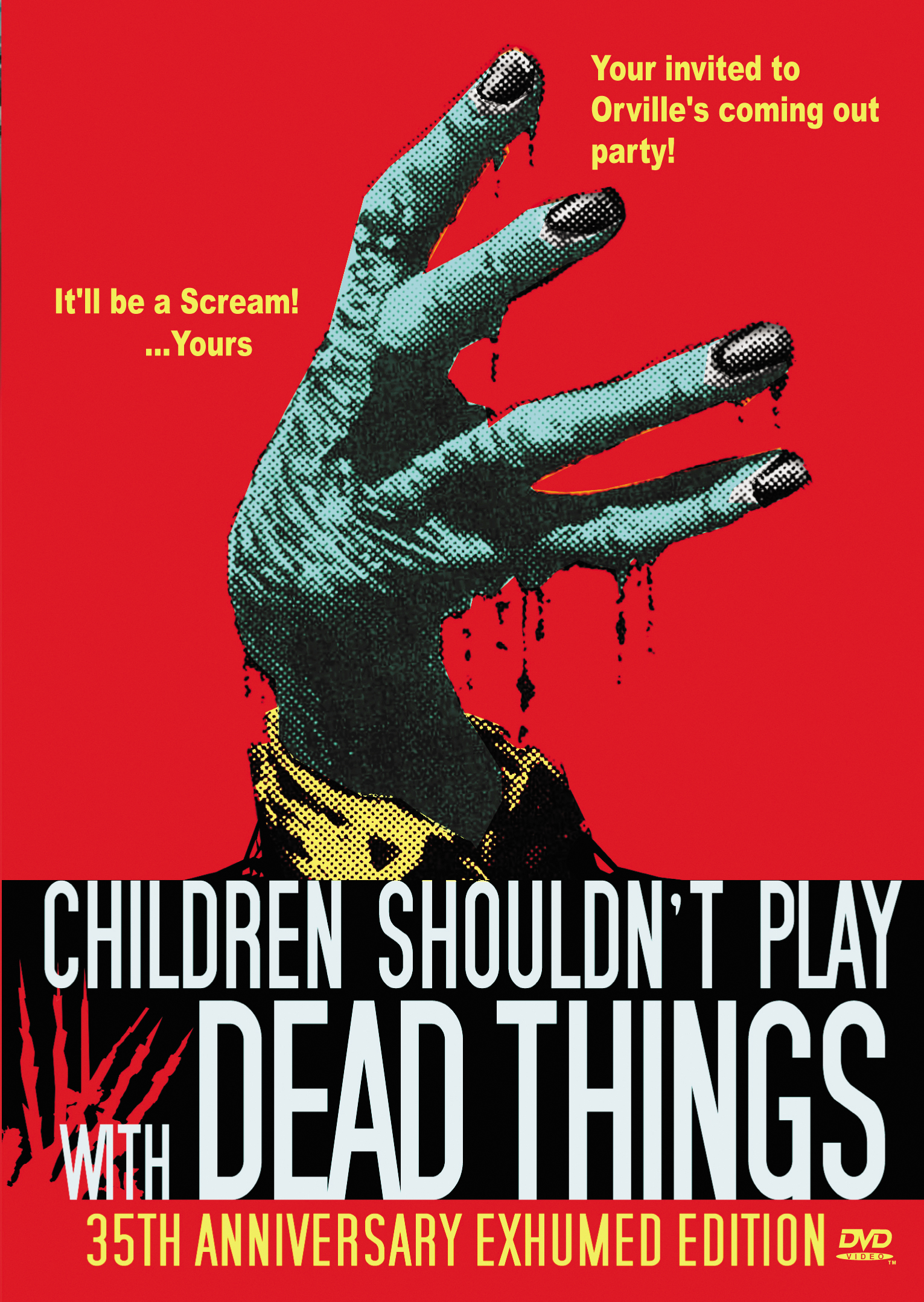 I'm not a fan of most of what passes for horror in these modern days…there is the new, last Halloween sequel…I'll see it…Maybe.  The modern special effects are too graphic, and I tend to lean toward modern Sci-Fi now.
I come from a time when the best special effects were those imagined.  Well, I did see a commercial for an LG phone involving zombie lovers and the song "You Sexy Thing"…it was funny when his arm fell off.
Many TV stations are having "fright week" to honor Halloween so maybe I can get a fix on some classic horror.  If not, there is Netflix and I'll remember the quote to Larry Talbot, The Wolf Man, from everyone in his small hamlet.  "Even a man who is pure in heart and says his prayers by night; may become a wolf when the wolfbane blooms and the autumn moon is bright."
I don't think we have wolfbane around here.
The video is a voice-over from Paul Anderson at https://www.youtube.com/watch?v=J9ZAIej7jkg.
The image was liberated from http://rebekahganiere.com/tag/monster-mash/
For more of Don Miller's musings or a book or six go to his author's page at https://www.amazon.com/Don-Miller/e/B018IT38GM